Located in Tennessee, CE Tools Inc. is a family-owned business that designs and manufactures innovative tools for the construction industry and more. Founded by Dan Lemcke, a third-generation contractor, the company sells products directly to customers through its online store. In addition, retailers throughout the United States and beyond carry CE Tools' American-made products and supplies. 
If you are a retail business, contact us about offering CE Tools products to your customers in your store or through your online catalog. We work with companies throughout the world.
If you're looking to purchase products for your own business or for your personal use, you can conveniently purchase our products through our secure sales portal and have them delivered directly to you.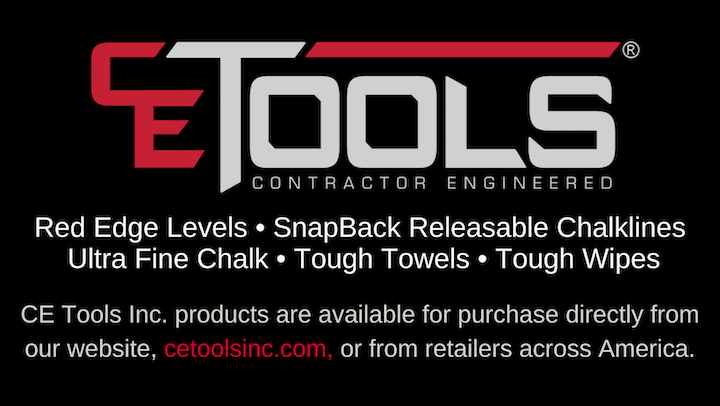 Visit Us
308 W College St.
Pulaski, TN, 38478
Business Hours
Monday – Friday
9 a.m. – 5 p.m.