Our Blog Keeps You Updated.
Check back often.
CE Tools Inc. offers a wide range of high-quality, durable and easy-to-use tools for contractors, carpenters, DIYers and others in the building industry and beyond. Our products are designed by our CEO and founder, Dan Lemcke, an experienced contractor who understands what is most needed by building industry professionals.
In our blog you'll find information about new products, product reviews, company news, ideas for product use, special deals and offers and much more.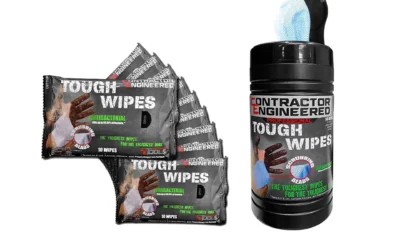 The Toughest Wipes for the Toughest Job Scrubbing beads make the difference! CE Tools Tough Wipes are the perfect solution for cleaning your hands and tools. What makes Tough Wipes better than others on the market? Scrubbing beads: Tough Wipes contain scrubbing...
read more