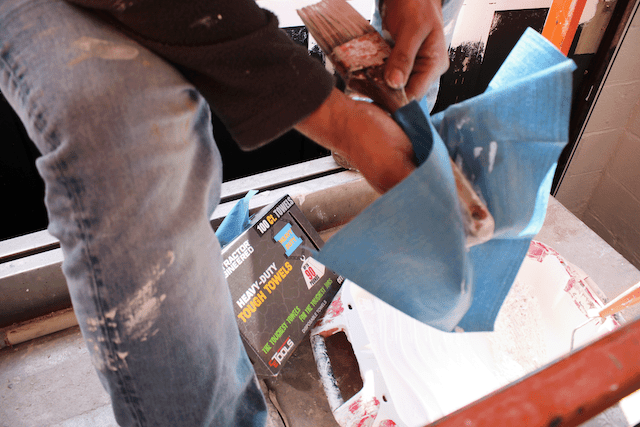 Better than the average shop towel!
CE Tools Tough Towels are the perfect choice for any professional contractor, carpenter or DIYer.
Made in the U.S.A. from high-quality materials, Tough Towels are effective for cleaning tools, grime and spills.
Tough Towels have a low-lint, cloth-like feel. They're highly absorbent, so they'll get the job done quickly and easily. They're economical – just rinse and reuse.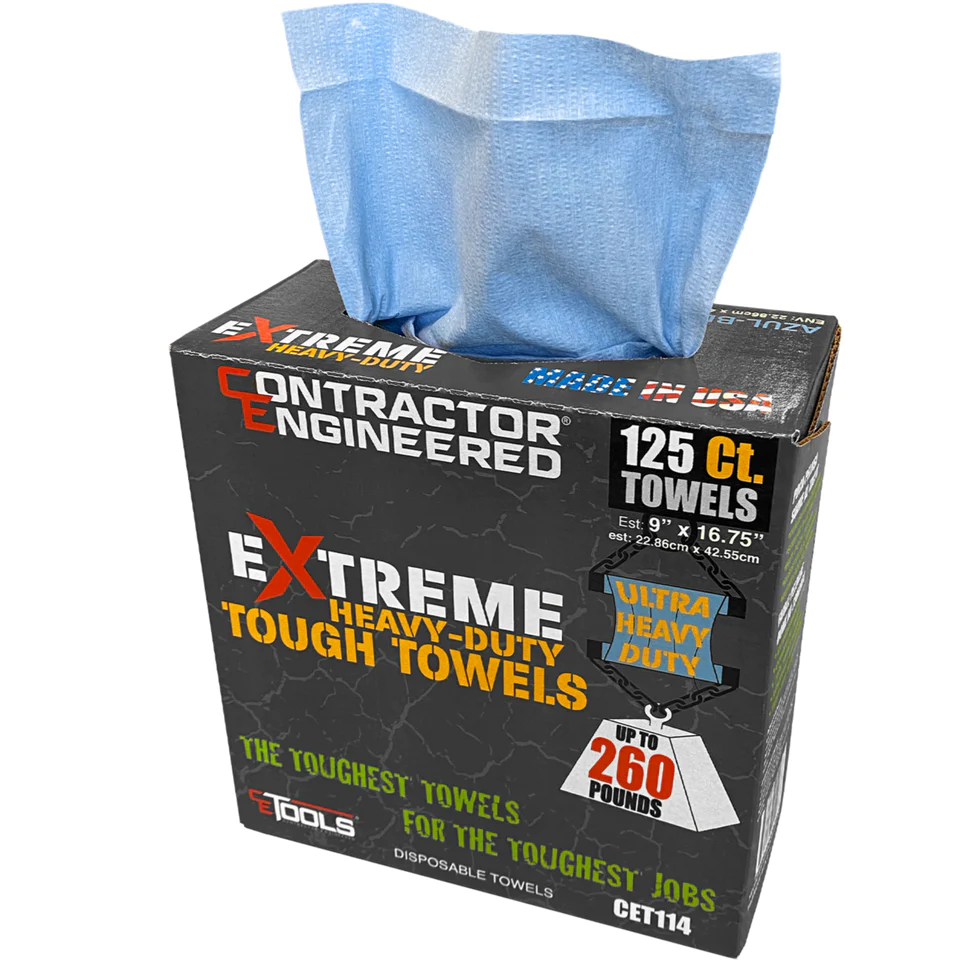 Extreme Heavy Duty
125 towels per box
Towel Size – 9″ x 16.75″
Up to 260 pounds
$27.99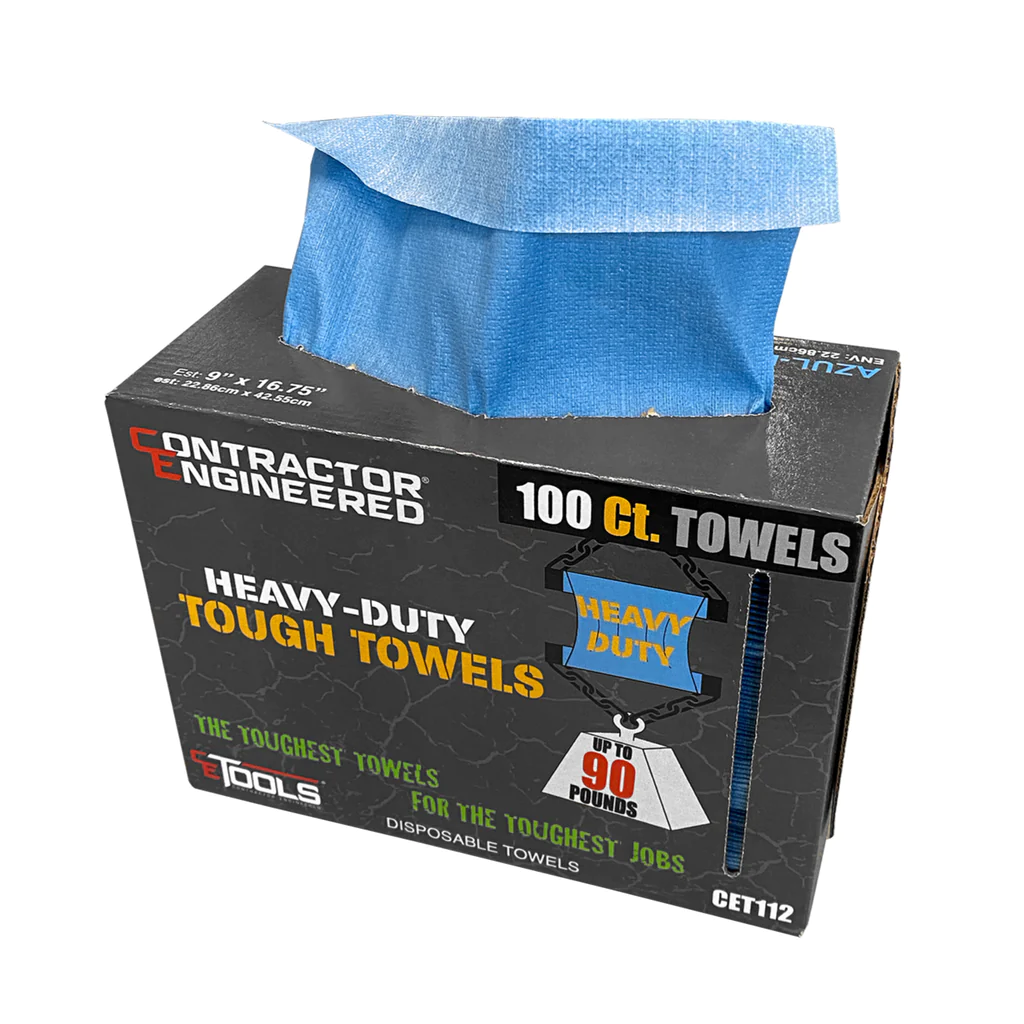 Heavy Duty
100 towels per box
Towel Size – 9″ x 16.75″
Up to 90 pounds
$20.99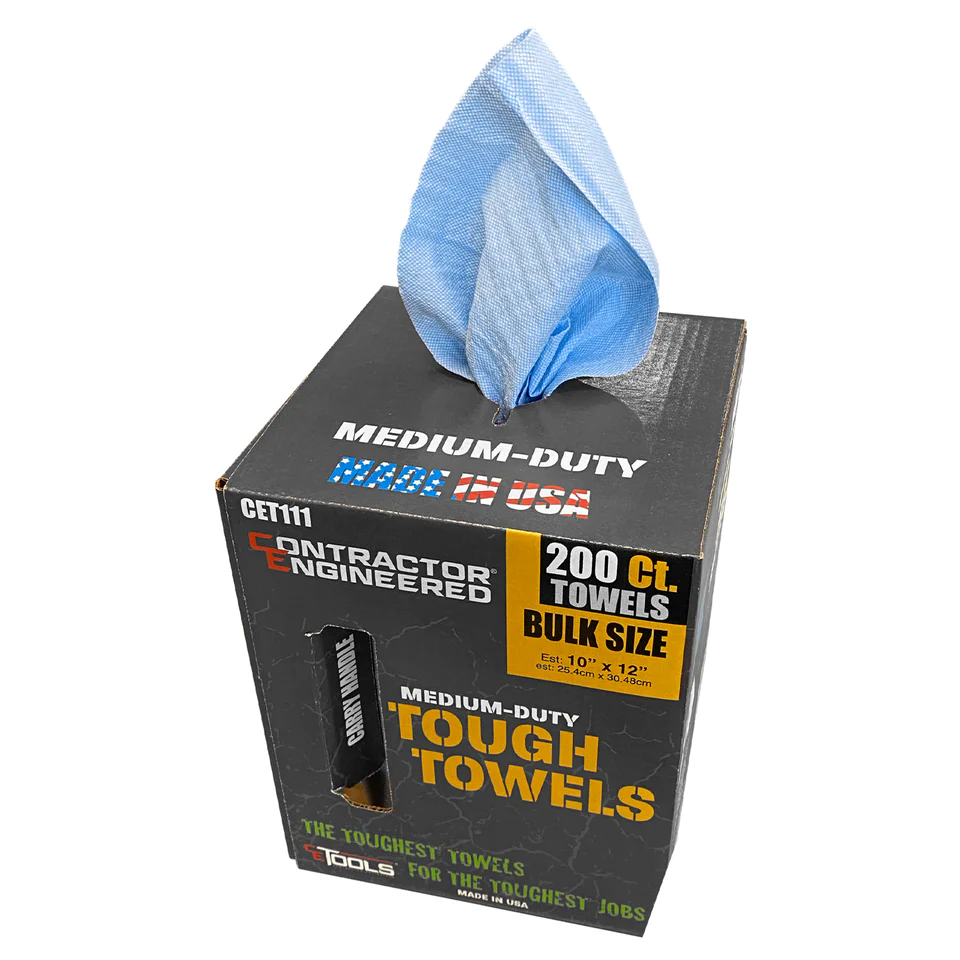 Medium Duty
200 towels per box
Towel Size – 10″ x 12″
$20.99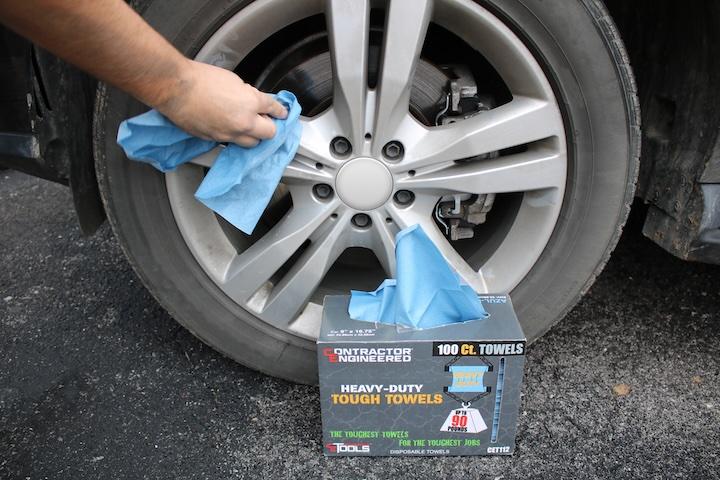 Tested for the uses…
construction
automotive
aerospace
agriculture
janitorial
industrial
home